Get in touch with the library for more information about the groups below!
Bridge Group
The Library's Bridge Group meets the second and fourth Tuesdays of each month beginning at 7 p.m. Beginners are encouraged to join this very welcoming group of Bridge enthusiasts in the Community Room!
Book Group
Book Club members, meeting in the evening of the second Monday of the month, read critically acclaimed literary fiction and non-fiction including memoir, social commentary and rural living, among other genres.
This group has been meeting since 1993. It meets monthly, September through June. It reads equal amounts of fiction and nonfiction, with one book suggested by each member each year.
Currently, the group is looking for a couple of new members. While this has historically been a women's book group. all are welcome.
Upcoming books include: Americanah in December and Middlemarch in January.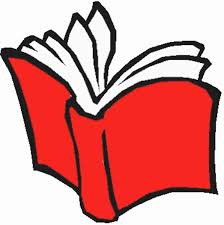 Buckland Fiber Friends
The Buckland Fiber Friends (BFFs) welcome newcomers of all skill levels to knit, crochet, felt, weave, spin or otherwise play with fiber on Wednesday afternoons, in the library community room, from 1:00 – 3:00 PM. Please call or email for more information or to be added to the contact list:  marti@walkingcloudfarm.com or 413.489.3196.