We do so much out of our public library here in Buckland – books, community meals, music, Spanish conversation, movies, sewing projects, museum passes and more. We hope that you will consider a contribution to help support these services in our community!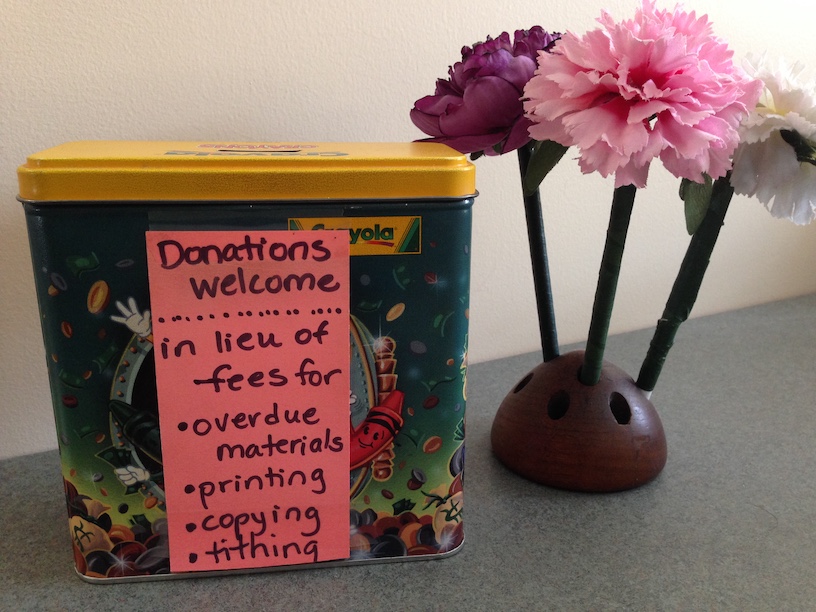 Donate by check
Checks made out to Buckland Public Library, Inc. can be dropped off at the library or mailed to:
PO Box 149
Donate with PayPal
Donate Time – Volunteering
Dozens of volunteers assist the Director and Trustees in sustaining BPL operations and programs while preparing for BPL's future — and more are always welcome!
Stack Volunteers provide our part-time Director with operational support, including maintaining orderly and attractive shelves and displays, helping patrons to browse and borrow materials, etc.
The Fundraising Committee staffs book sales and recurring events such as the Maple Breakfast.
The Landscape Committee welcomes volunteers to help with maintaining gardens and annual cleanups.
Donate Books & Media
Buckland Public Library accepts donations of new and almost-new books, books on CD, and DVDs in excellent condition to be considered for addition to the collection or for sale. Please refer to the Materials Selection & Collection Policy.